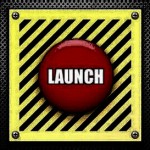 Given the competitive nature of the every industry sectors days, it is becoming increasingly difficult to differentiate your company from the competition. It is safe to say that some companies already built up relationships with potential customers; others take advantage of their long established reputations/history which they use to attract new clients. However, all of […]
Here are a few ways your website can bring consumers closer to businesses – and change the perception of middlemen.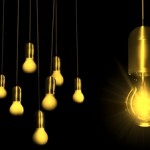 There may have been several advances in the tactics used for marketing a product or a service. But none is as effective as the most ancient one – marketing by referral, which breaks all marketing barriers even in this advanced day and age. Wondering how? Referring from one person to another, without the involvement of advertisers, outside the arena of sales people, referrals recommendations can be quite convincing to potential customers.
Let's be serious. Nobody wakes up and decides to tell all their friends and family what a great place TOP's Restaurant is! Marketers who want to take advantage of word-of-mouth communications need to take a more subtle approach. We take customers that arrive on personal recommendation but do little to cheer them to carry on the tradition of spreading the word.
Sam Walton founder of Wal-Mart nicely describes A Customer…
A customer is the most important person in any business
A customer is not dependent upon us. We are dependent upon him/her.