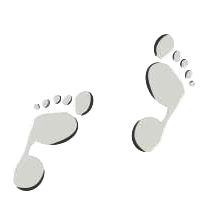 Last week I dear friend asked me "Can you suggest five good marketing blogs". And I said, No Problem. Well, it took me about 3 days to send him five links. I follow quite a number of blogs and websites, but I wanted to send me a list which would be useful to him (considering he is managing a business and not a hard core marketer).
This is the list which you might be interested as well;
Duct Tape Marketing is one of my all time favourite  Duct Tape Marketing is updated on a daily basis. You will find content related to small business marketing topics.
Mari Smith writes on a weekly basis on social media. Mainly covering Facebook, Google+, relationship marketing, and reputation management.
Brian Solis writes regularly on topics covering business marketing, new media, and, of course, social media.
Jay Baer's Convince and Convert has regular posts on a variety of social media topics including blogging, branding, crowd sourcing, digital media, Ecommerce, and social media ROI.
Chris Brogan regularly writes on blogging, book reviews, business, marketing, promotion, and social media.
Hope you find these useful.