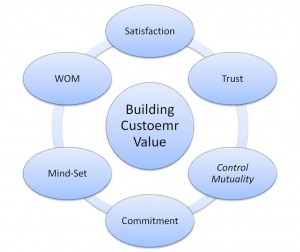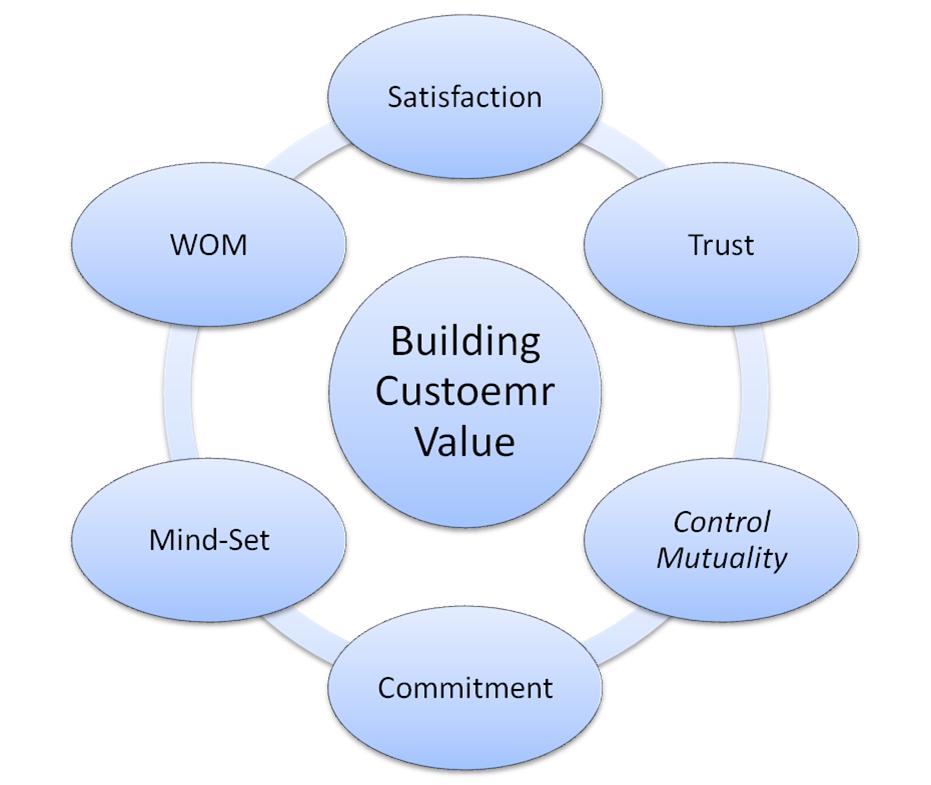 Beyond short-term outcomes, beyond even immediate results, successful long-term relationships are key to determining operational as well as financial success for your business. Below are my six indicators which can/should be used to understand the customer relationships and how to add value:
Satisfaction.  Do tangible and intangible benefits outweigh the costs?  Satisfaction gauges how positively the customer feels toward the other due to the underpinning of positive expectations. Quality is an element of satisfaction.
Trust.  Do customers have faith in your business?  Honesty, reliability, and competence are the components that involve building trust.  If your business is fair, if it will deliver on the promises, and if it has the ability to promise what is deliverable, customers will reward it with loyalty and confidence.  Trust measures the level of confidence – and later a willingness to be vulnerable and honest with them.
Control Mutuality.  Who has the control in a relationship?  In ideal, stable business–customer relationships, both are aware that power exists and that power is open to discussion within the context of the relationship. This measures the degree to which your business and customers have agreed upon levels of influence over each other.
Commitment.  Is it really worth it?  Loyalty measures the degree to which the customer feels that the relationship is worth the energy that it takes to preserve, support, and endorse.
Mind-set.  How does the customer judge the relationship?  This is a fundamental subjective pointer, Mind-set measures how positively or negatively a customer feels about the your business and about the relationship itself.
Recommendations and Word-of-mouth.  Who is telling whom what?  Word-of-mouth marketing is perhaps the most oldest and the powerful influence in business today.  In some cases, people rely on word-of-mouth more than common sense, independent research, and analysis.  Recommendations will measures word-of-mouth (what customers are saying and recommending) and it measures action (Are you going to remain a customer for your business for the next five years?).