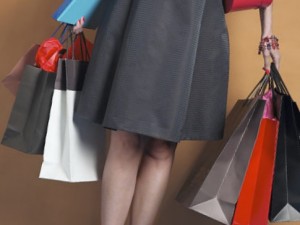 Buying motives often overlap. Suppose you just purchased a new jacket. What was your dominant motive in making that purchase? Maybe you bought the jacket for comfort; you expect it to keep you warm. You might have bought it simply because it has a style or label that you're proud to wear or show your friends.
Maybe you bought it because the colour makes your eyes look bluer, or it makes you look taller and thinner, or in some way it makes you feel good about yourself — it gives you emotional satisfaction. Maybe you bought the jacket for all three reasons merged together: It's comfortable, you're proud to own it, and it makes you feel good about yourself.
As a salesperson you might think that people buy your product or service because of the reasons you give them. On the contrary, people buy not because of your reasons, not your company's reasons but for their very own reasons.
These reasons may not seem sensible, logical or even intelligent to us but they seem that way to the prospect.
Broadly speaking we can categorise buying motives into Rational and Emotional reasons.

Rational buying motives
Economy of purchase
Economy of use
Efficient profits
Increased profits
Durability
Accurate performance
Labour-saving
Time-saving
Simple construction
Simple operation
Ease of repair
Ease of installation
Space-saving
Increased production
Availability
Complete servicing
Good workmanship
Low maintenance
Thorough research
Desire to be unique
Curiosity
Emotional buying motives
Pride of appearance
Pride of ownership
Desire for prestige
Desire for recognition
Desire to imitate
Desire for variety
Safety
Fear
Desire to create
Desire for security
Convenience
Desire to be unique
Curiosity
It is extremely important that you uncover these underlying buying motives because the prospect in all likelihood will not come out and tell you. They are sometimes only vaguely aware of their motives themselves.
The primary reason people don't readily admit their buying motives is because it would make them feel too exposed. Psychologists tell us that people feel vulnerable admitting, even to themselves, what they care about, desire or fear on a deep, emotional level.
Tailor your approach to the right motives and your sales will definitely increase.