Chintan Bharwada, Founder and Editor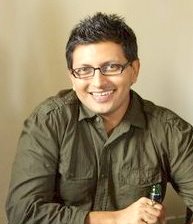 Chintan Bharwada is a marketing expert who specialises in customer acquisition, retention, engagement and loyalty management.
In addition to founding and serving as Editor of Loyalty and Customers, Chintan works in the marketing industry to pay the bills. Chintan is also currently researching ideas for his first book on customer retention strategies. He has over 15 years of experience in these areas.
Through his work, Chintan engages with a wide range of organizations in the marketing arena, designing and implementing strategic marketing plans, customer/member contact frameworks, retention incentive programs, customer lifecycle management plans, and improving marketing reporting systems. Chintan has written marketing related articles for many publications, including Yahoo7 Kochie's Business Builders, MarketingProfs, Anthill Online, Focus.com, etc..
Chintan received his B.Com. from University of Mumbai and his M.B.A. from Monash University.
Chintan is a frequent speaker to industry and professional groups, and has authored numerous articles, on the topics of retention and loyalty management. He is an active member of Australian Marketing Institute and the Australian Institute of Company Directors. He also serves as board member for Banksia Palliative Care Services.
You can reach Chintan via email at chintan@loyaltyandcustomers.com or follow him on Twitter at @chintanbharwada.
Disclosures and Relationships
We reserve the right to sell advertisements on the blog but this does not imply my endorsement for the companies, products or services.
Our opinion and write ups on companies, products or services will not be bias, even if paid, and relationships will be disclosed in the respective blog posts.
Unless permission is granted, blog posts on Loyalty & Customers do not describe or imply situations and scenarios faced or strategies taken by past, current and future clients, employers and/or clients of employers of Chintan Bharwada.
We are an affiliate for Amazon. Most books mentioned on Loyalty & Customers have a link to Amazon and they are affiliate links.
We are an affiliate for Neverblue ads and we also display advertisements by Google.
**This list of disclosures and relationships may be updated from time to time.