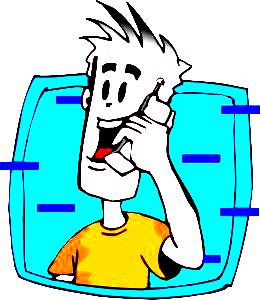 Feeling that you haven't engaged this month with your customers? Don't panic, online engagement can be your saviour. However, before diving head on into the world of online engagement, remember it comes with its own set of risks and being on your guard is a priority.
Here are seven essential online engagement tips that will help you wade through the muddy waters and make your engagement meaningful.
Use a separate email account
First things first, it is best if you create a new business email account for social media and online engagement. The reason behind this is that you will not be bombarded by mails and requests from customers expressing their concern/frustration on your regular work email account. Moreover, your work ID will be shielded from spam mails.
Be honest
You might have heard this before, be assured, honesty always pays. And it's no different in online engagement, remember the key to good customer relationship is trust. So, always give correct information about your product and services, don't try to oversell. Most importantly, upload most recent product information sheets on your website, this is the first thing people will notice when they start communicating with you online. If your potential customers decide to but your product and the product does not do what it says in the communication pieces, it will be a huge turnoff and your potential customers won't know whether to trust you about other products which they might be interested.
Beware of competition
This is a dilemma for all online engagement people – whether the person you are interacting is a genuine customer or just the competition spying on you. Most of your competitors might already be active in the online space, just to check what others like you are doing.
Nevertheless, it is easy to determine whether the other person is a competitor or not. It is often seen that these people log in frequently; sometimes they come online during office hours, sometimes they chat before COB. They usually refrain from giving their phone numbers, since there is always the chance that you might call to discuss the matter further.
Your profile picture is important
It is a given that people have to put up their pictures on social media websites and almost everyone puts up his/her best picture online. Still, more important is to upload a picture that shows what you like. Remember not to be too formal int he picture. A straight head shot like a passport photo will not do you any good. Make the your picture tell something about you as a person. A photo of you playing soccer or at the community function will show that you are actually into these things, which adds credence to the interests you have mentioned in the profile and your company.
Spelling mistakes – a big no, no
In the world of online engagement, small talk and chats are the norm and so are messages expressing concern/clarification of product and services. So make sure you check your spellings before dropping that message in the other person's inbox, though it can be a pain while chatting online. However, you can be careful about making sure that you know the difference between "its" and "it's" while chatting, because chances are that your customers would have learned it in school.
Update company profile frequently
Updating the company profile frequently is a smart practice since it raises your search rankings. When someone searches for products with your product features and facts, then it becomes important that your company/product pages come on top. If you do not update your profile periodically, then your profile will reach the bottom of the pile and stagnate, and you may just miss the chance of converting a customer to a regular customer with repeat business.
You don't have to do much, just upload a recent story or include a update of a new industry trend that you might have come across. Make sure you provide a link to your website where others can find more information. Even this much will do.
Always remain on your guard
The world of online engagement is full of opinionated people and time wasters and you will always have to be on your guard while agreeing to unreasonable demands. It's advisable to chat with customer and understand their need or frustration. If required you can escalate the situation to get a quick resolution. Don't be scared to give your phone number, most people will try to resolve the query over the internet but giving them your number builds confidence in your customers mind.
Always remember, a happy customer will always recommend you to their friends and family.