Sam Walton founder of Wal-Mart nicely describes A Customer…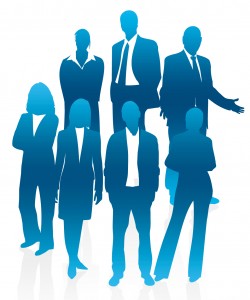 A customer is the most important person in any business
A customer is not dependent upon us. We are dependent upon him/her.
A customer is not an interruption of our work. He/she is the sole purpose of it.
A customer does us a favor when he comes in. We aren't doing him a favor by waiting on him/her.
A customer is an essential part of our business–not an outsider.
A customer is not just money in the cash register. He/she is a human being with feelings and deserves to be treated with respect.
A customer is a person who comes to us with needs and wants. It is our job to fill them.
A customer deserves the most courteous attention we can give him/her. He/she is the lifeblood of this and every business. He/she pays your salary. Without him we would have to close our doors. Don't ever forget it.
Sometimes in this busy world we forget the very basics of doing business… Customers the most important to us marketers.  Companies seeking to grow their sales and profits must spend considerable time and resources searching for new customers. Customer acquisition requires substantial skills in lead generation, lead qualification, and account conversion. The company can use ads, Web pages, SEO, direct mail, telemarketing, and personal selling to generate leads and produce a list of suspects. The next task is to qualify the suspects as prospects, rank them in priority order, and initiate sales activities to convert prospects into customers. After they are acquired, however, some of these customers will not be retained.
Unfortunately, most marketing professionals focus on the art of attracting new customers rather than on retaining existing ones.
The key to customer retention is customer satisfaction. A highly satisfied customer stays loyal longer, buys more, talks favorably about the company and its products, pays less attention to competitors, is less price-sensitive, offers product or service ideas, and costs less to serve than new customers because transactions are routinized.
Striking the right chord to keep customers happy is the holy grail.