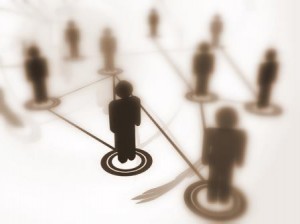 Member loyalty is a strategic objective for most institutions. Managers around the world agree that new member acquisition alone will not ensure long-term success. Acquisition must be balanced with member retention and member development to optimize performance in the long run.
There are many different terms used to describe the process of keeping members longer and becoming a greater share of each member's lifestyle. It has been called many things, including the following:
relationship design;
relationship management;
relationship optimization;
frequency marketing;
one-to-one marketing;
relationship marketing; and
retention marketing
Benefits of loyalty
The benefits of loyalty include:
Cost savings. Members who are loyal are familiar with your institution. They know how to engage with you. The assistance they need is specific. They are more efficient in terms of the way they use your resources.
Referrals. Members who become more familiar with your institution mention it to their friends and acquaintances. People like to feel smart and "in the know". They like to have an opinion. Loyal members won't hesitate to make recommendations to friends and neighbours..
Complain rather than defect. This is a subtle one, but it is a benefit (from various experiences with a variety of retail marketers). Members who are loyal feel like they are stakeholders (for institutions they are stakeholders). When they have a bad experience they complain. They make a phone call, they ask for the appropriate divisional managers or they do something else to make sure their issue is addressed. They believe in the brand. They feel that it is their brand. They want to fix it. They complain rather than quietly defecting. This "second chance" opportunity is very important in today's institution environment in which loyal members are so fickle.
Unaided awareness. Loyal members are much more likely to have their institution top of mind in their category. This manifests itself in terms of an increase in share of members and an improvement in retention. But it also helps with referrals and it helps with "bring along" in which loyal members actually bring other prospects (friends, relatives) to the institution.
Turn left rather than turn right. People in marketing use this to describe the subtle impact of a loyalty strategy. The subtle, psychological reluctance to defect created by a loyalty strategy often makes the difference.